1. Get your nail wraps & top coat ready! Each pack comes with a mini file & cuticle stick.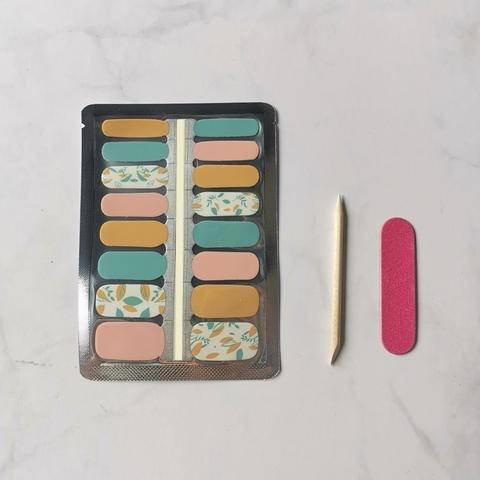 2. Ensure that your nails are clean & oil free before you begin.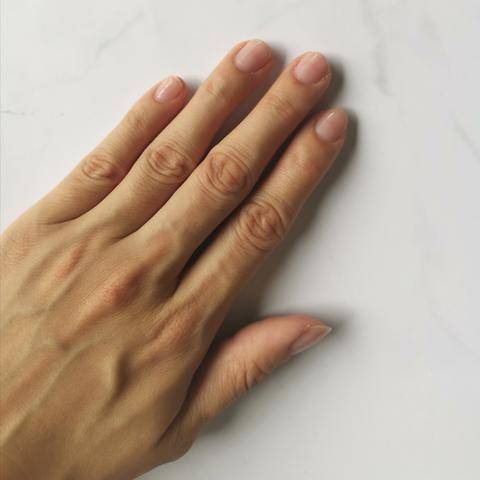 3. Peel off clear film & position nail wrap at the center of your nail.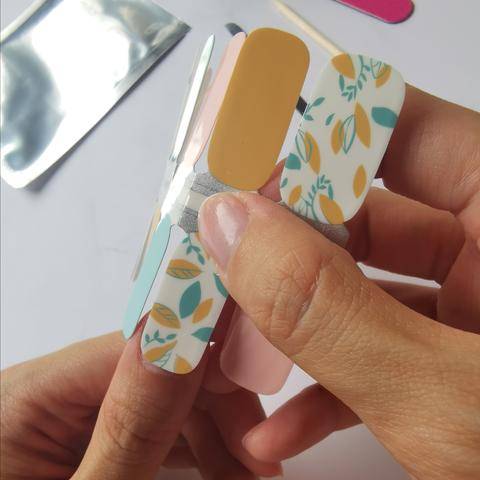 4. Press down all corners firmly.
You can also use the cuticle stick to smooth down any crease.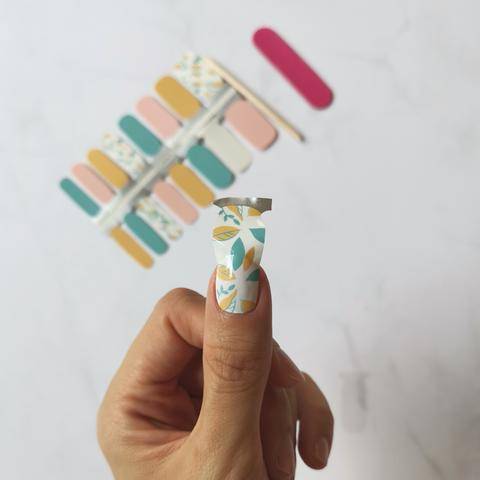 5. File down the excess nail wrap downwards in one direction.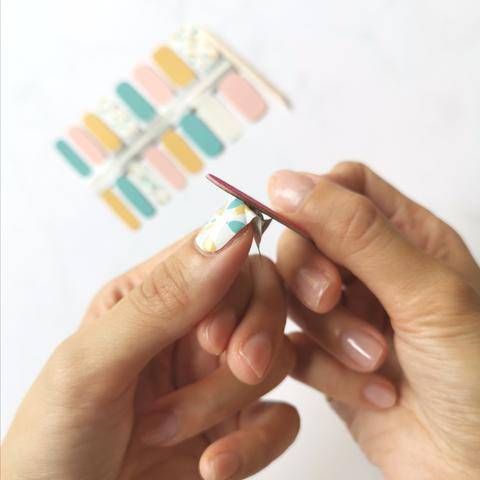 6. There you go! Continue with other nails...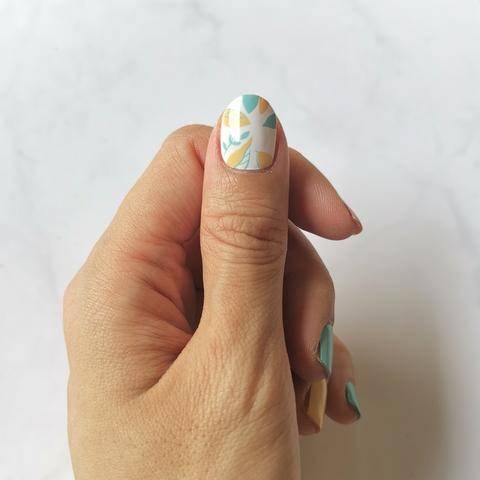 Tadah! It's a wrap!
Tip: Apply a layer of top coat for that extra shine!